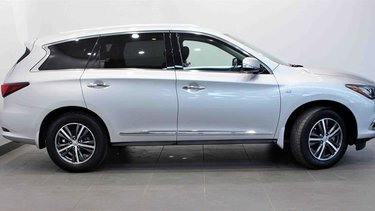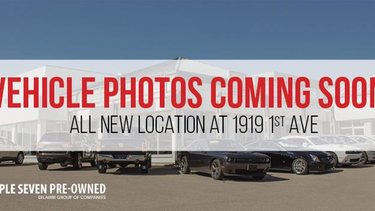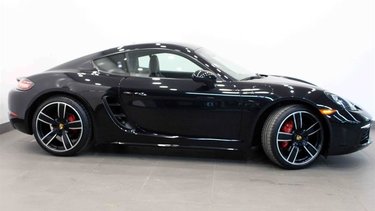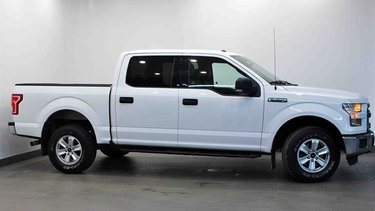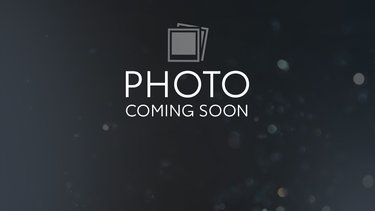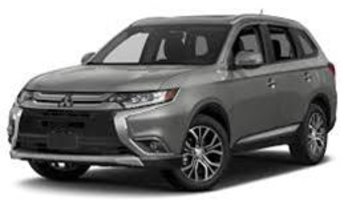 2018 Mitsubishi
Outlander SE AWC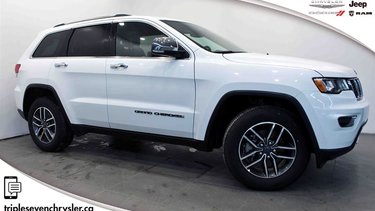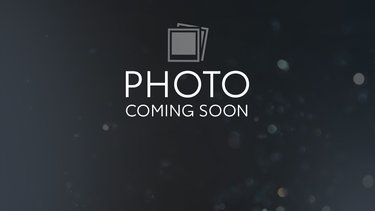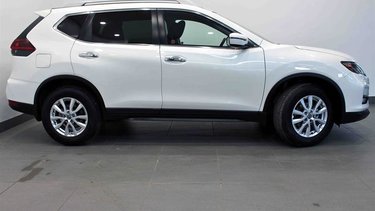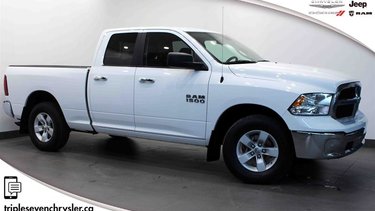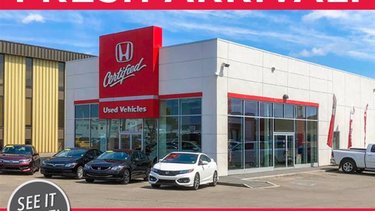 * Price shown excludes government taxes and licensing/registration fees. Mileage listings are estimates and may not accurately reflect current odometer reading. While every reasonable effort is made to ensure the accuracy of this information, we are not responsible for any errors or omissions contained on these pages. Prices, payments and rates are subject to change without notice, please verify all information and pricing with a sales representative or ask online.
Our Vast Selection of Reliable Pre-Owned Vehicles
Welcome to INFINITI Regina's pre-owned vehicle department. We have a range of models in stock and we provide the type of service you want when buying a luxury pre-owned vehicle. Here's a quick glimpse at our inventory.
INFINITI QX50
The INFINITI QX50 is a game-changing compact luxury SUV, which all starts under the hood. The revolutionary variable compression ratio turbocharged engine is designed to ensure top performance and optimal fuel efficiency by modifying the compression ratio as needed. No other engine in the world can do this. If you want a pre-owned INFINITI QX50, visit us today.
INFINITI Q50
The INFINITI Q50 is an impressive luxury sedan, which is putting it mildly. The new Q50 has the features and performance that buyers want from a luxury sedan. It offers the latest active safety and driver assistance technologies, a ton of versions, plenty of engine options, and an upscale interior cabin constructed with premium materials. We have plenty of pre-owned INFINITI Q50 models in stock.
INFINITI QX80
The INFINITI QX80 was completely redesigned in 2018 and returns this year with a bold design, impressive technologies, and at the height of luxury in a full-size premium SUV. We can help you find a pre-owned new-generation QX80 or previous-generation model.
Certified Pre-Owned
Buying a certified pre-owned INFINITI vehicle means getting all the features you want from a premium vehicle with the reliability of a traditional Japanese vehicle. If you know cars, you know that Japanese vehicles are known for their dependability even though luxury vehicles are generally unreliable. This doesn't happen with a pre-owned INFINITI vehicle, especially a certified pre-owned model. If you want luxury without the headaches, a certified pre-owned INFINITI vehicle is right for you.
Inspected and Certified
Before an INFINITI can be certified, it must first pass a meticulous 160-point inspection process to ensure the best make it to the lot at INFINITI Regina. Every major component under the hood, on the body, and inside the vehicle is inspected by factory-trained technicians to make sure everything is perfect.
The certified pre-owned vehicle will then get a full 72-month or 160,000-kilometres extended warranty that covers over 1,900 components, including cylinder heads and all internal parts, rocker covers and oil pan, valvetrain and front cover, timing chain and tensioner, oil pump and fuel pump, fuel injectors, intake and exhaust manifolds and turbocharger, flywheel, seals, and gaskets. The transmission and drivetrain are also protected. There's no deductible on repairs covered under warranty.
Additional Certified Pre-Owned INFINITI Vehicle Benefits
The inspection process and the extended warranty are just two of the advantages of certified pre-owned INFINITI vehicles. There's also an exchange privilege, which means you can change your pre-owned vehicle before ten days or 1,500 kilometres if it doesn't meet your needs. You will also get personalized trip palling, rental vehicle assistance, and 24/7 roadside assistance.
There are affordable financing plans ready for you at INFINITI Regina on our entire collection of certified pre-owned vehicles. You'll always be impressed by the quality of the vehicles you see here as well as the value they offer. Visit INFINITI Regina today and learn more about the certified pre-owned vehicles we have in stock.