Should You Lease or Buy?
August 08 2019, BK Woldu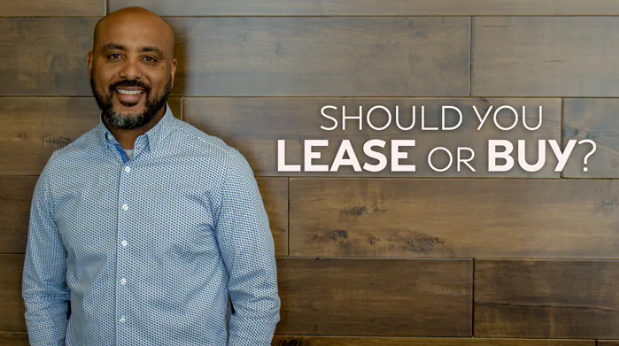 Buying a new car isn't your only option for a new ride. Leasing offers an alternative that usually includes lower monthly payments. Though it was once reserved for corporate or luxury car customers, leasing is now available to almost any buyer. Leasing is becoming more common and is about one-third of all new car sales.
Let's compare the pros and cons of the choice of leasing or buying a car.
WHY LEASE?

Leasing has a number of advantages, most importantly the ease of expensing a portion of the payment as a work expense or "write off". But the other is the fact that a lease is a hard guarantee for how much a vehicle will cost you for a set period of time. When you lease, it's the manufacturer's promise to purchase back the vehicle for a set value over a certain term. You also only pay the taxes on the portion of the vehicle you depreciate. A common assumption people make is that at the end of the lease term they have to return the vehicle, which is not the case. You can always buy out your lease, add an extended warranty if you wish and finance the balance. The other advantage to a lease is that at the end of the term, if the residual value is $30,000 for example, and appraisal value is $32,000, you can capture that positive equity and apply the credit to the next car you wish to drive. But, if there was something that devalued the vehicle, such as hail or accident history, and the appraisal value was $28,000, you are not subject to that $2,000 loss. You can simply give the keys back. This is why we promote leasing where possible: it's a protected way of purchasing a vehicle, especially for those who prefer to stay within the time frame of the factory warranty.
WHY BUY?

When buying a vehicle there are traditionally two motivation points: the higher amount of kilometres driven limit the ability to lease, or simply the thought process that you prefer to simply own your vehicle. A lease has a set amount of kilometres you can drive over the term, so if you tend to put on a higher amount of kilometres per year, say over 24,000, then at lease end there may be an associated penalty to pay. Outside of that, people that have a variable income with highs and lows might prefer to pay cash for a vehicle to know that expense in their life is taken care of. Another motivating point to buy and not lease could be that you tend to own your vehicles for a longer period of time, say over 6-7 years.
HOW TO KNOW WHICH SUITS YOU BETTER?

There are many variables to consider when it comes to deciding to either finance or lease a vehicle. Dilawri Group and Infiniti Canada both spend a lot of time training our staff so that we can make that educated decision together. Our ultimate goal is to guide our clients in the right direction and yield them the lowest cost of operation. We look forward to seeing you soon at Infiniti Regina!